Super NES Classic Edition
From Hiccup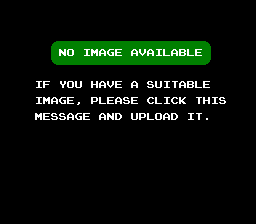 Dummy link
Super NES Classic Edition
Also known as: Super Nintendo Entertainment System: Super NES Classic Edition (full US title), Nintendo Classic Mini: Super Nintendo Entertainment System (EU/AU), Nintendo Classic Mini: Super Famicom (JP)
Developer: Nintendo
Publisher: Nintendo
Platform: Plug & Play
Released in JP: October 5, 2017
Released in US: September 29, 2017
Released in EU: September 29, 2017
Released in AU: September 30, 2017

---

This game has a hidden developer message.

---
[something about the hardware/software being very similar?]
Developer Message
[
edit
]
Found in /etc/nineties is this message:
Enjoy this Mini,
Disconnect from the present, and
Go back to the nineties.

Internal Names
[
edit
]
There are multiple internal names embedded throughout the NAND, but it isn't clear what they are for.
kachikachi
There is a single instance of this here. There are many instances of this in the NES Classic Edition. Hachihachi (not kachikachi) is a variation of the card game Hanafuda.
clover
There are many references to this here and in the NES Classic Edition. Hagi, or bush clover, is one of the cards in Hanafuda.
Nintendo Clovercon
Clovercon
The controller is referred to internally like this. This also exists in the the Super NES Classic Edition.
CloverConst
This string appears multiple times. It doesn't appear in the NES Classic Edition, and it might not be an internal name at all.
CLOVER2
This appears once.
(Source: Original TCRF research)